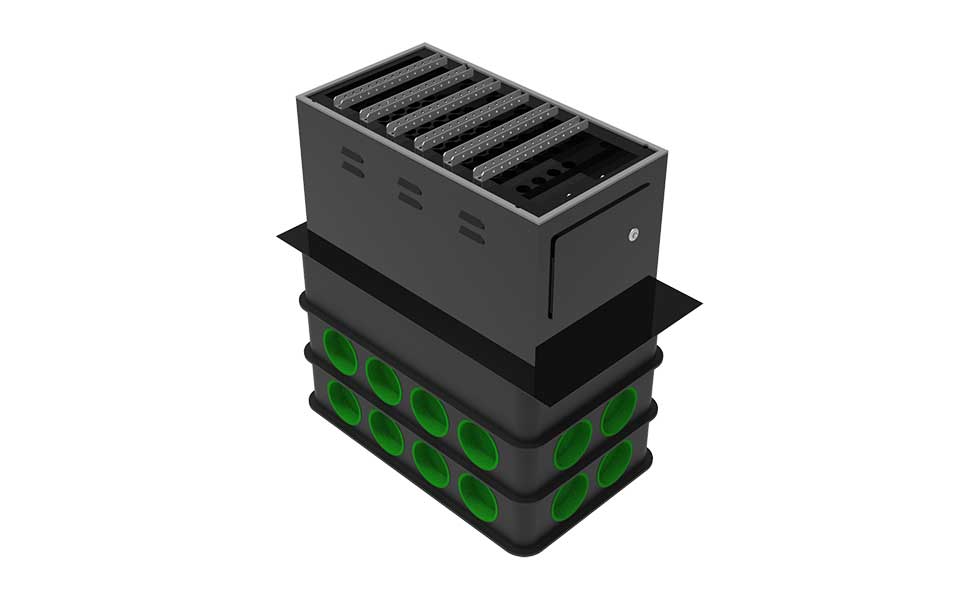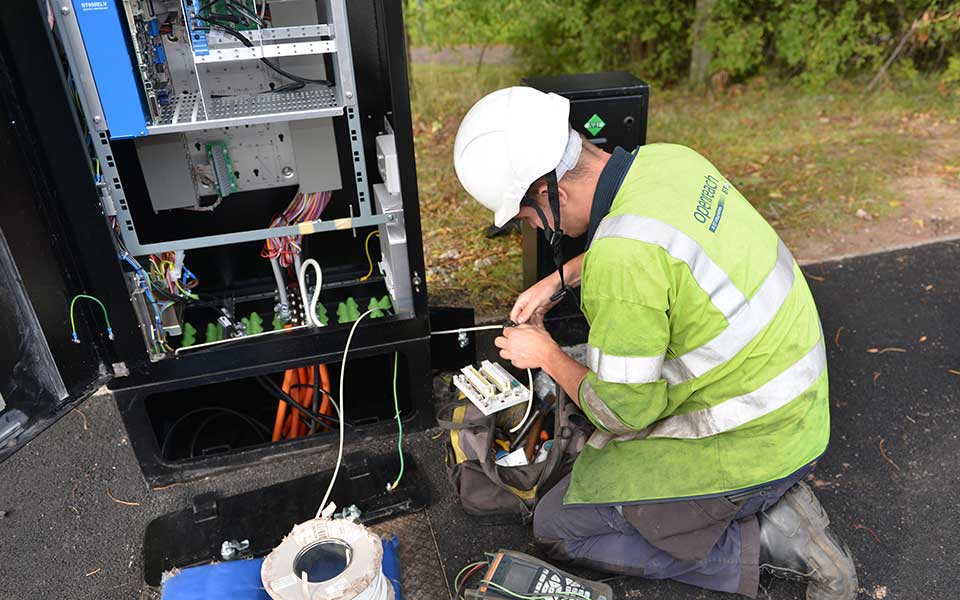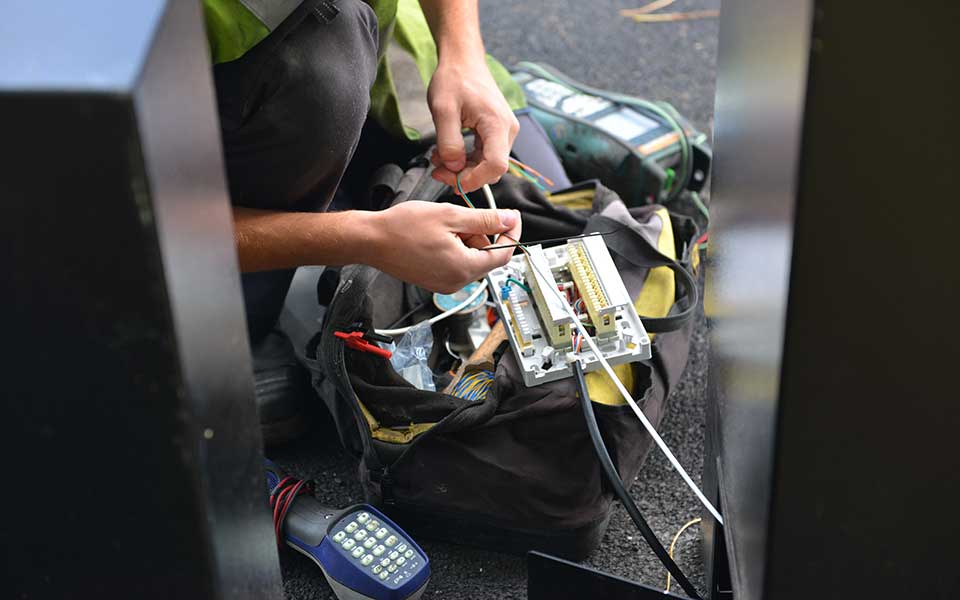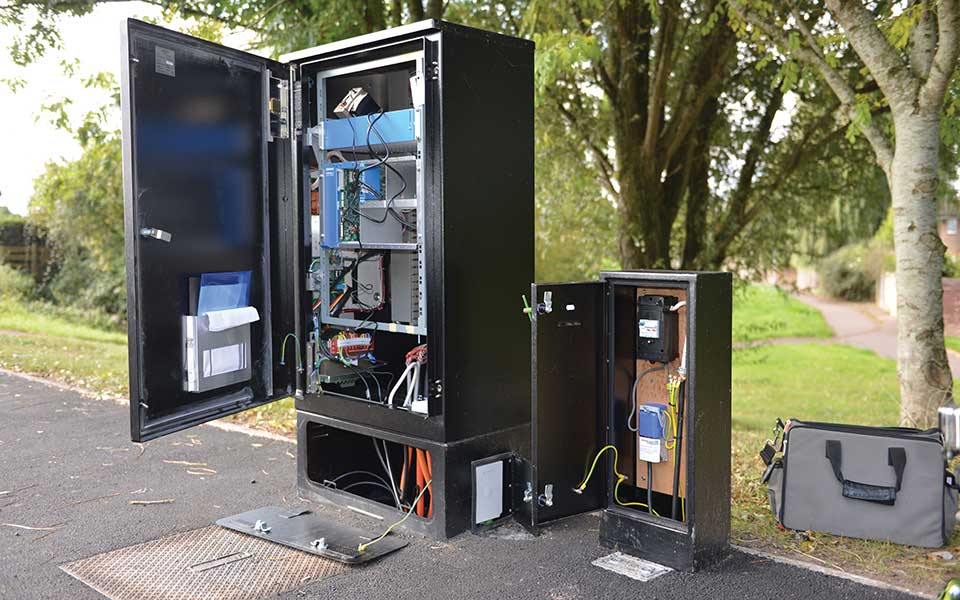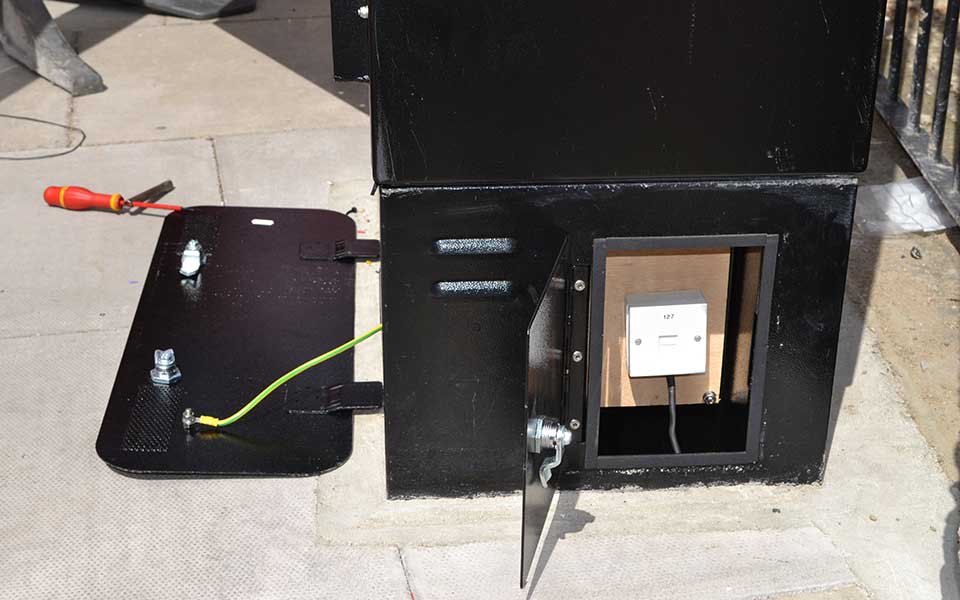 Innovative solutions for highway cabling
All Cabinet Base systems with base plinths are available with separate side equipment compartments. This enables access to equipment without the need to enter the cabinet. Compartments are fitted with incoming and outgoing cable glands ensuring they are kept free from moisture.
Access doors are provided with a variety of locking options.
Increases incoming duct capacity by up to 400%
Simple horizontal duct connection from all directions
Eliminates the requirement to bend incoming ducts vertically
No requirement for specialist lifting equipment
Lightweight, adaptable, structural access chamber enables simple installation in congested sites
Removes the requirement for additional access chamber in front of the cabinet
Reduces installation time by up to 50%
Separates civils and cabling works
Enables traffic management removal and public access on completion of civils works
Eliminates the requirement for base seal, pea gravel, clay balls etc.
Removes the requirement for duct bungs
Provides IP66/67 seal to incoming cables
Removes cable snagging points
Simplifes cable installation
Reduces risk of cable theft during installation
Installation time reduced by up to 50%
Improved working height for installation and maintenance engineers
Eliminates risk of underground gas build-up
Removes risk of condensation to cabinets
Gland trays provide over 25% spare capacity
Simple addition or removal of future cables in a fraction of the time and cost over traditional installations
Allows simple upgrade to plug and play system
Eliminates the risk of flooding to cabinets
Removes chances of rodent infestation