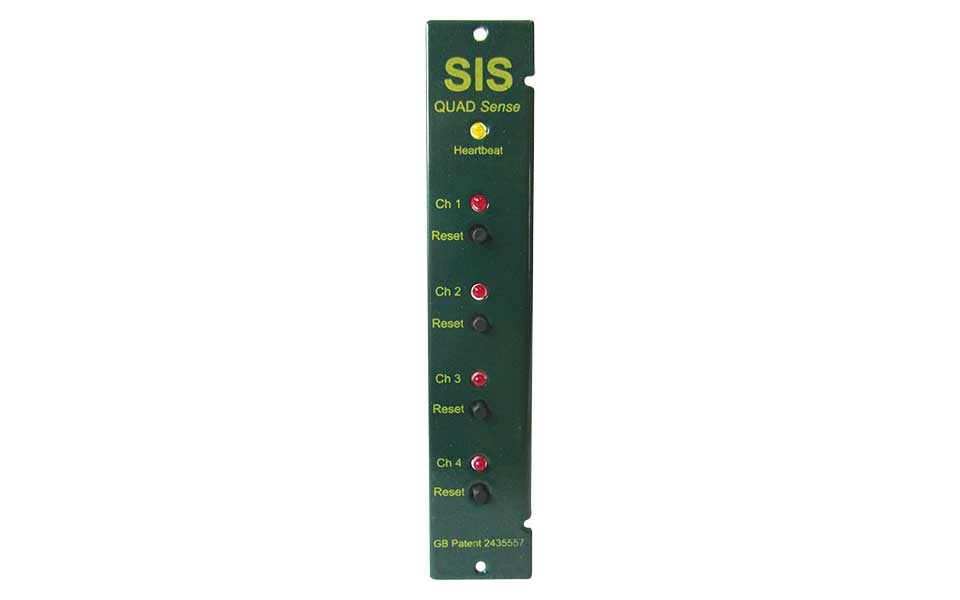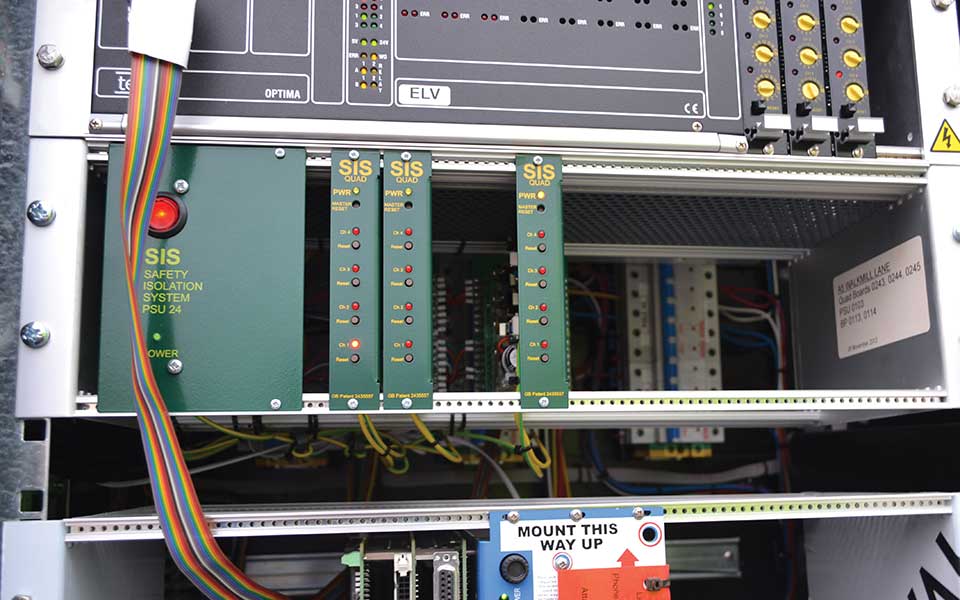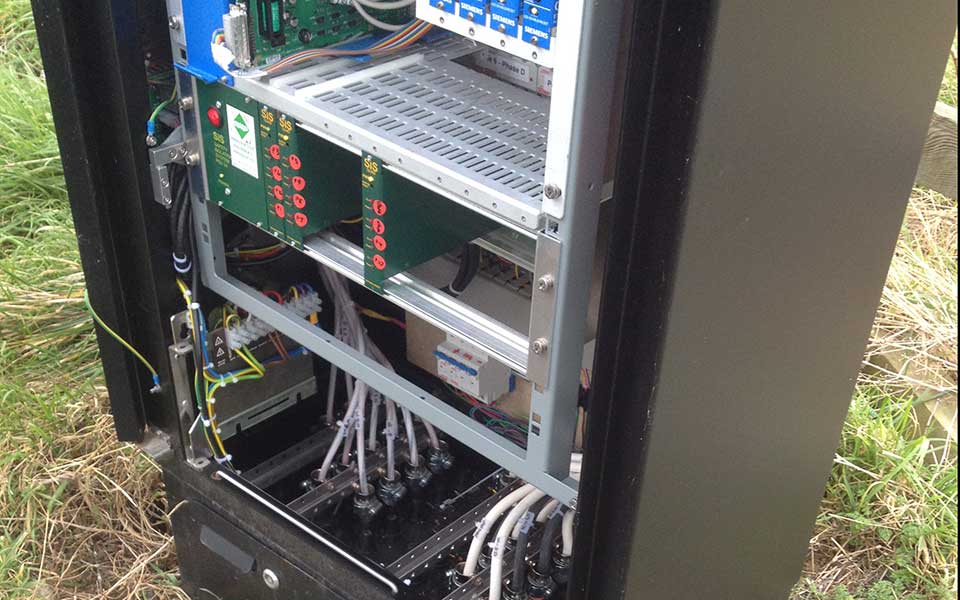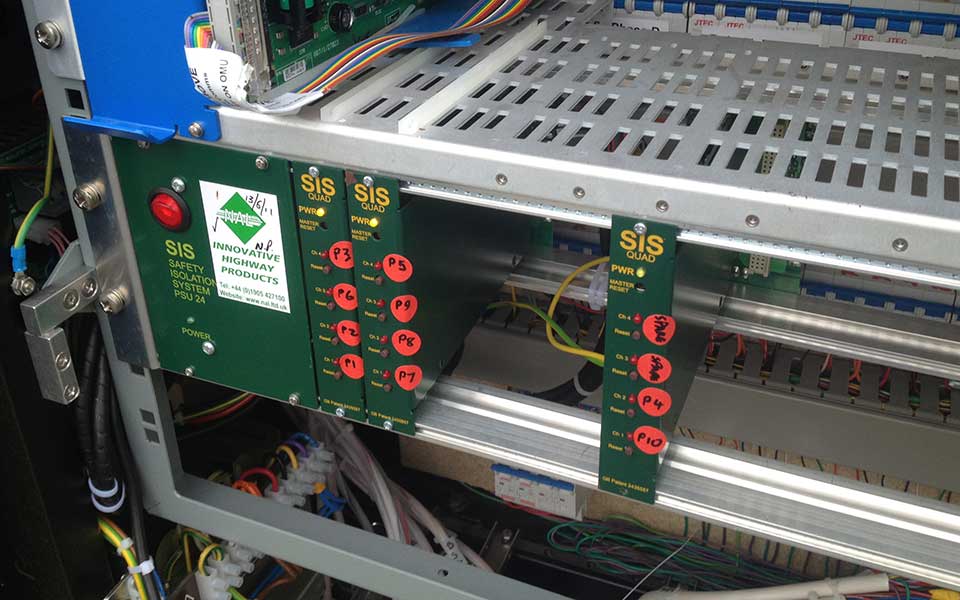 Electrical Disconnection Systems
SIS Quad is an electrical isolation system specifically for traffic signal installations. It provides four channels of monitoring allowing isolation to four separate structures. Each signal pole is fitted with a small sensor that, in the event of impact, communicates with the monitor board triggering complete LV and ELV isolation within 0.2 seconds.
Mounted on a standard 3U rack within a traffic signal control cabinet, the monitor board is fully compliant with EN12767:2007 (Electrical Isolation of Passively Safe Structures) and can be used with any type of passively safe column.
Fully compliant with EN12767:2007
Successfully tested at MIRA
Disconnection time officially proven with timing device
Suitable for use with NE, LE and HE Passively safe columns
Appropriate for use in non-passive columns
Wide range of above and below ground systems available to suit all site conditions
Designed and built to your specification
Simple installation onto din rail or 3U rack
Design layout drawings and specifications provided
Provides isolation of individual structures or circuits
Installation simple to test and prove prior to commissioning
Guaranteed electrical isolation of all volts within 0.2 seconds of impact
System can operate with impact sensor located 3km from SIS monitor board
Guaranteed isolation of all VOLTS even if the the structure has not detached from its base
Isolates all volts even if Impact Sensor is destroyed
Automatic restart and recheck after power failure
Provides fault outputs for impact, voltage drop and other potential maintenance issues
Impact sensors easily replaced after impact
Simple means of re-energising circuit while the impacted structure remains isolated
Fault outputs can be connected to CMS or RMS systems
Enables simple isolation of individual column for maintenance works
Simple to test periodically