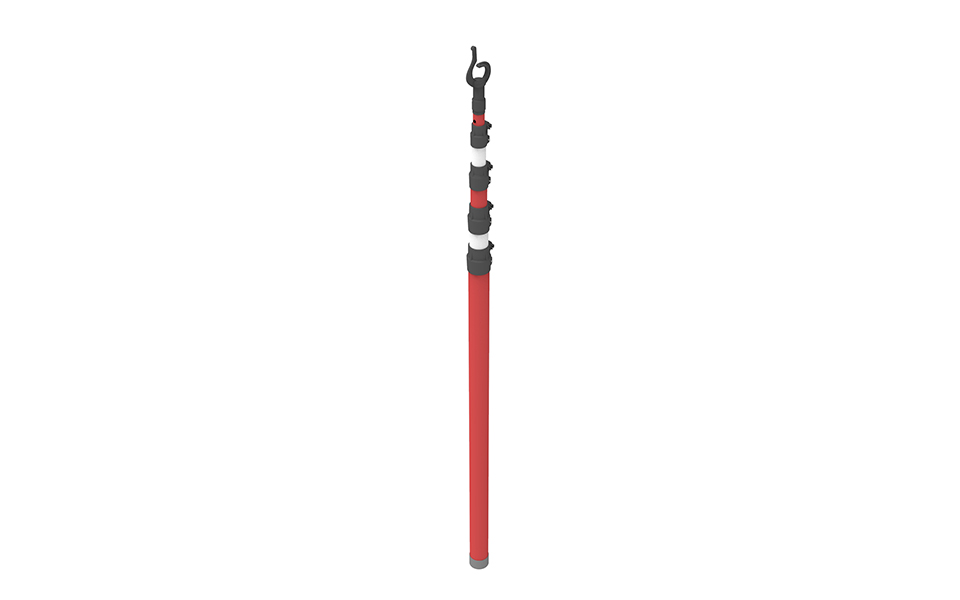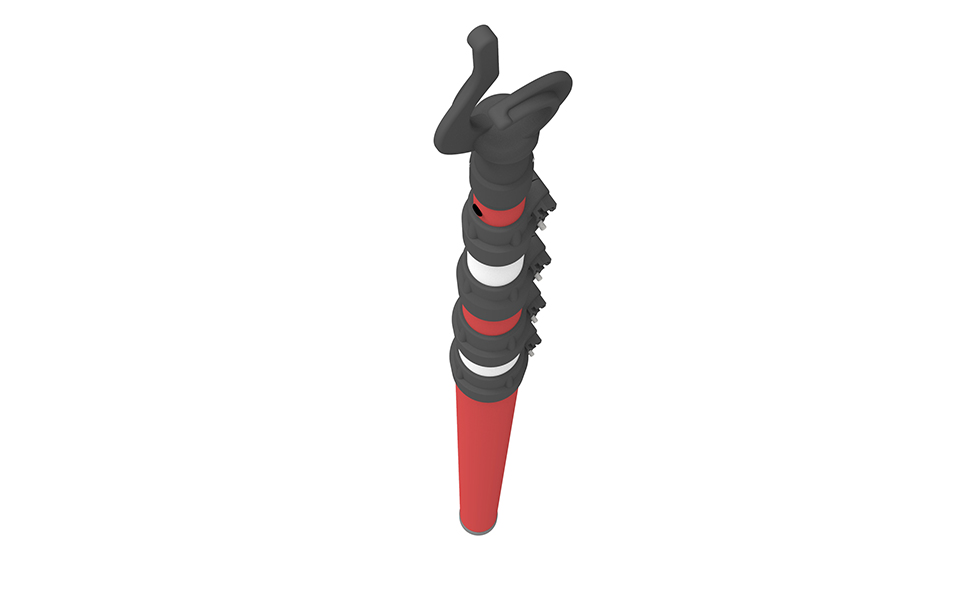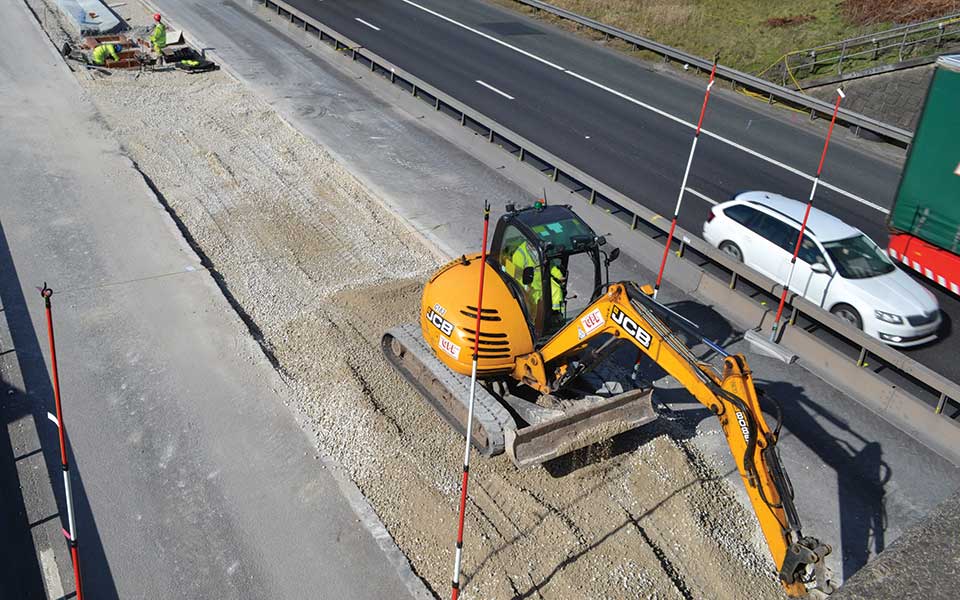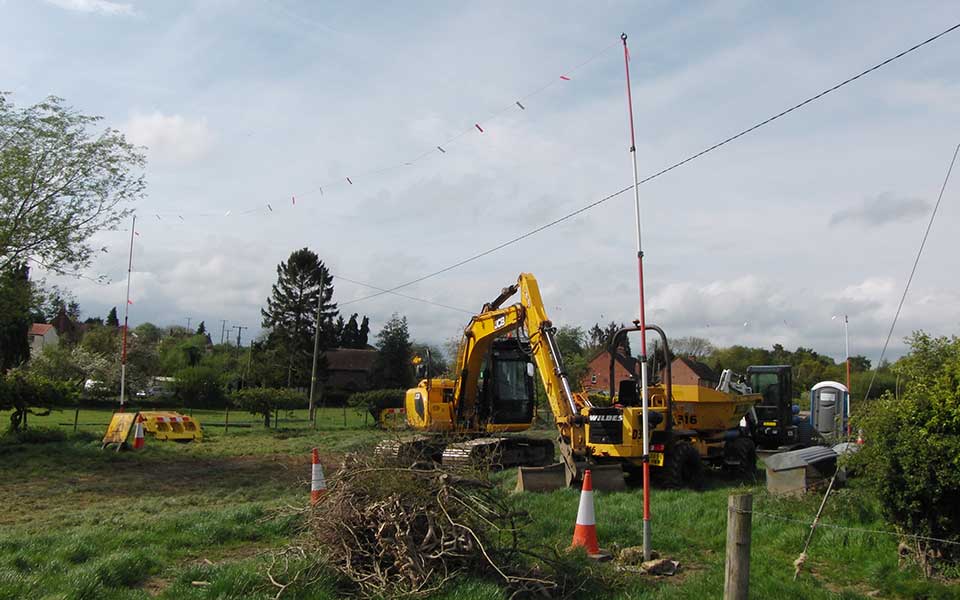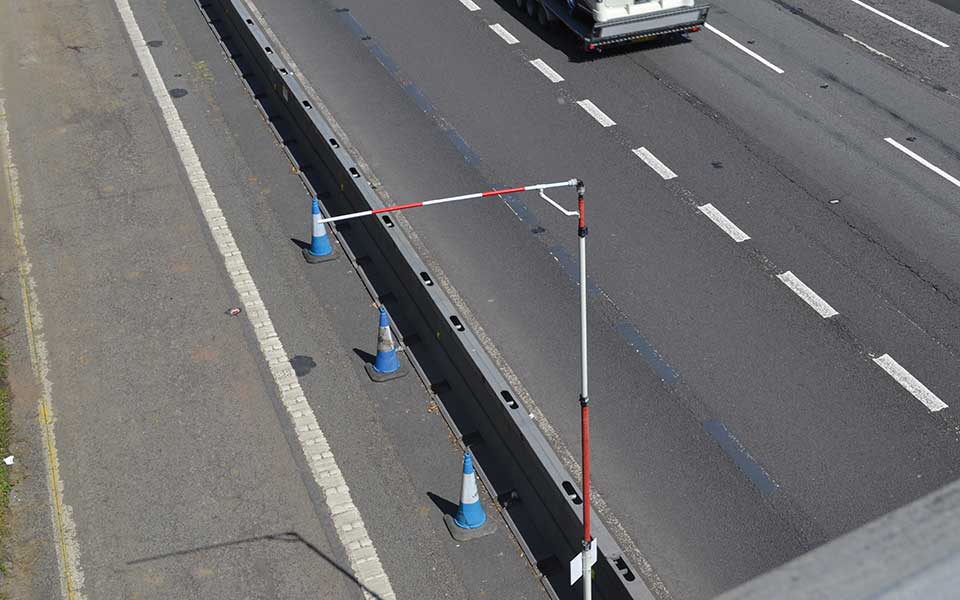 Overhead Cable Warning Systems
The Guardian Goalposts offer a complete overhead cable warning system utilising lightweight telescopic posts that conforms fully to HSE GS6 guidelines for the avoidance of danger from overhead electric power lines. These GS6 Goalposts are lightweight and easily transported and assembled to full carriageway clearance height in minutes, by just one person.
The telescopic poles are manufactured in highly visible red and white non-conductive Glass Reinforced Polyester Resin (GRP) and supplied as a set with either bunting, cantilever arm, or a solid crossbar options along with either galvanised steel or concrete bases.  An Illuminated Bunting System is also available for night time working.
On completion of works the GS6 Goalpost system can be removed from site and reused or stored easily. This overhead cable warning system offers many cost and environmental advantages over the traditional pole in barrel method.
Product Benefits
Fully Compliant with HSE GS6
Fast and easy installation by one person
Full height clearance over the carriageway
Highly visible red and white posts with reflective options
Small storage footprint
Lightweight and extremely transportable
Non-conductive
Reusable time and time again
Various top and base options to suit site conditions