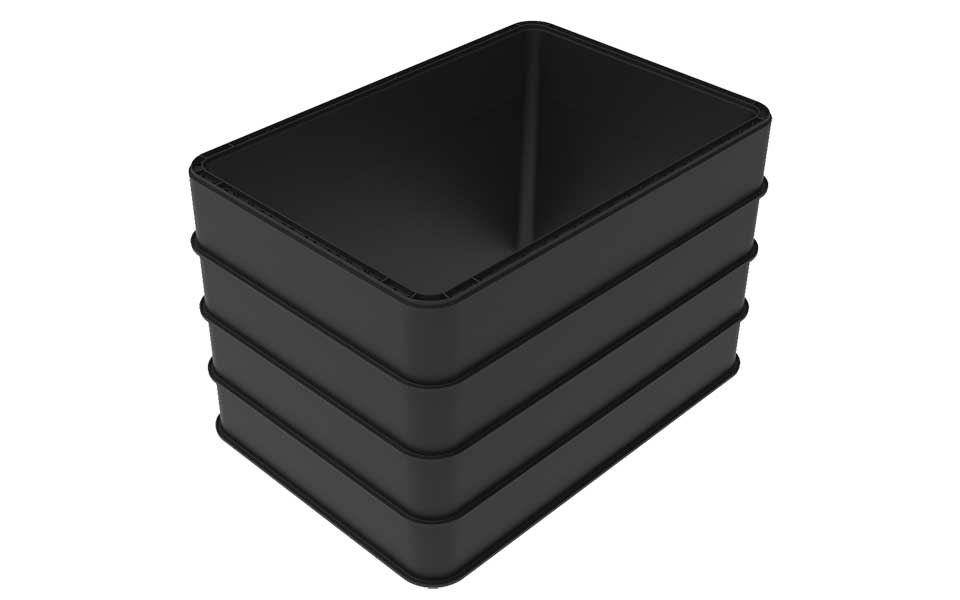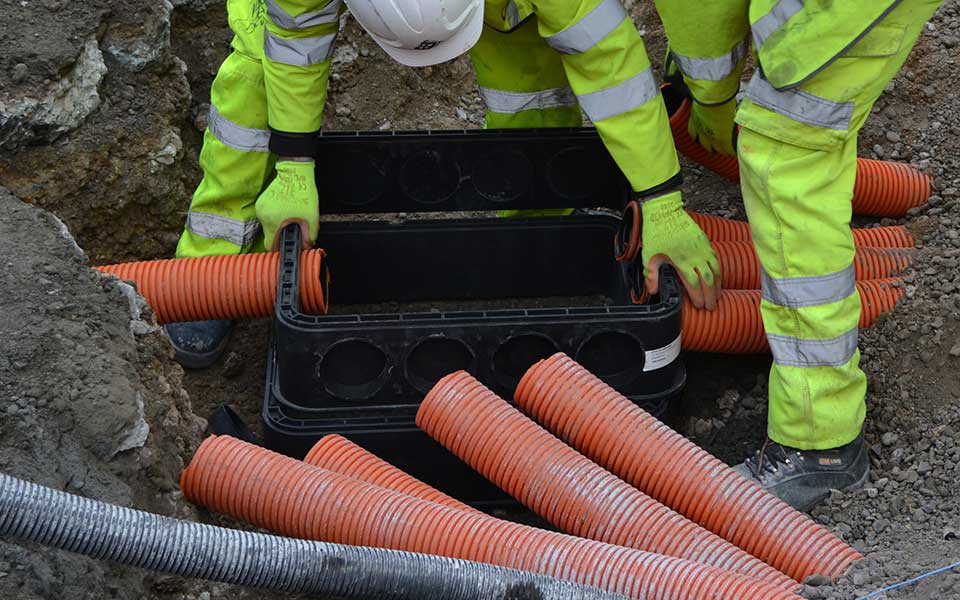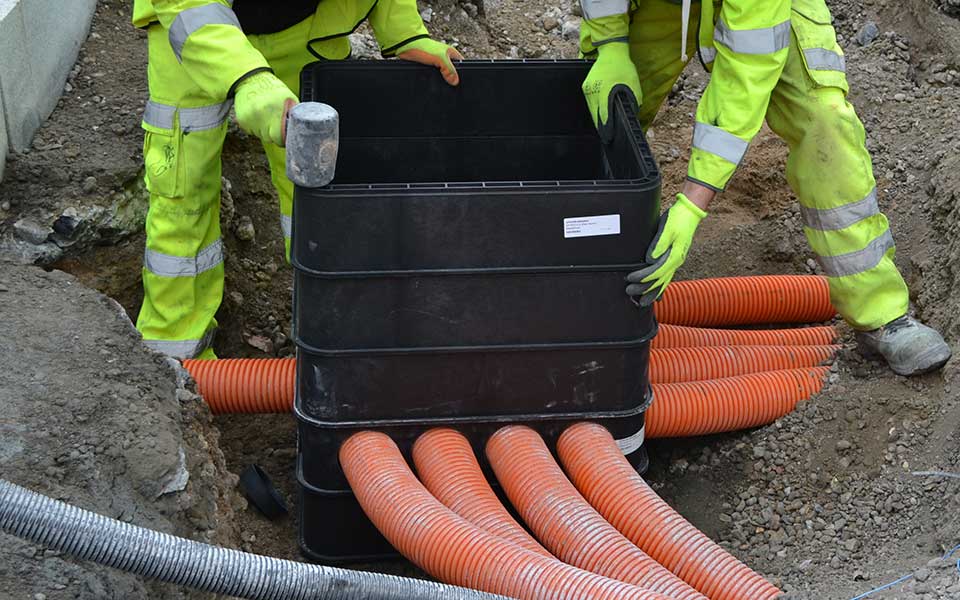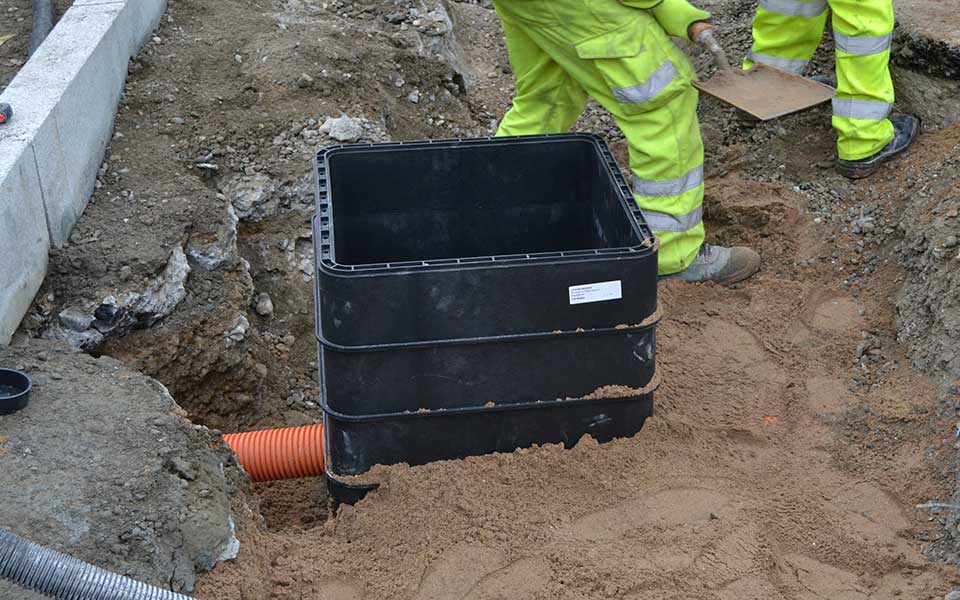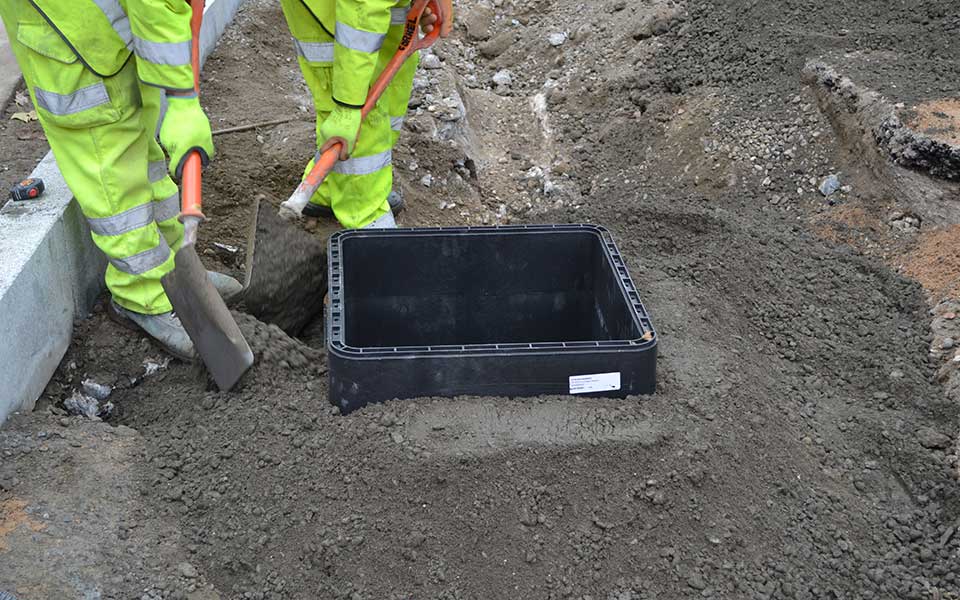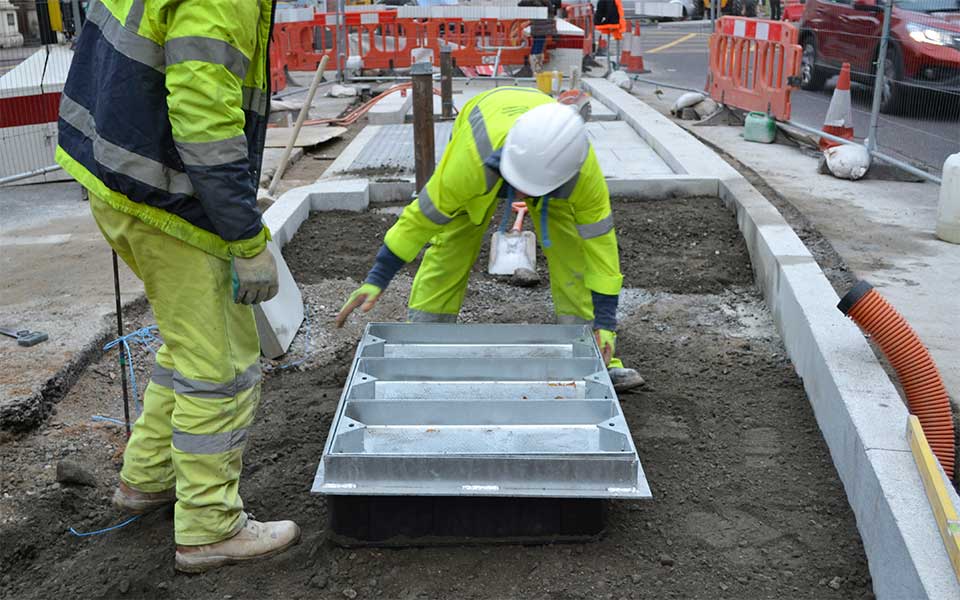 The STAKKAbox™ system is a range of polypropylene preformed twin-wall modular access chambers. They have been developed for use in both footway and carriageway installations and are capable of withstanding vertical loads over 40 tonnes without the requirement for any structural support.
The Modula access chamber consists of 155mm deep stacking sections, which can be stacked to form complete chambers of any depth.
The STAKKAbox™ access chamber system has a high strength to weight ratio. This is due to its unique patented twin-wall design with internal vertical and horizontal support ribs. The vertical ribs provide a high degree of vertical compressive strength that resists the loads applied by vehicles passing over, while the continuous horizontal rib offers strong resistance to sidewall loads from vehicle or ground heave.
40 tonne vertical loading for both carriageway and footway application

Lightweight - all sections under 20kg

All weather construction
Smooth internal walls
Simple and rapid installation

No concrete surround required

Easily adaptable to overcome existing services
Specialist lifting equipment is not required
Minimises disruption and traffic management costs during replacement
The STAKKAbox™ Modula access chambers range in size from 300x300mm to 1200x900mm clear opening and can be provided with or without pre-drilled duct entry points of any size. The chamber system provides contractors with a means of constructing access chambers quickly and inexpensively, whilst offering improved build quality, reduced defects and enhanced site safety performance.
Long life, in excess of 40 years
The STAKKAbox™ access chamber is suitable for use in several areas, including traffic signals, street lighting, motorway communications, rail infrastructure or your own bespoke applications.
Below the recognised one-man weight lifting limit