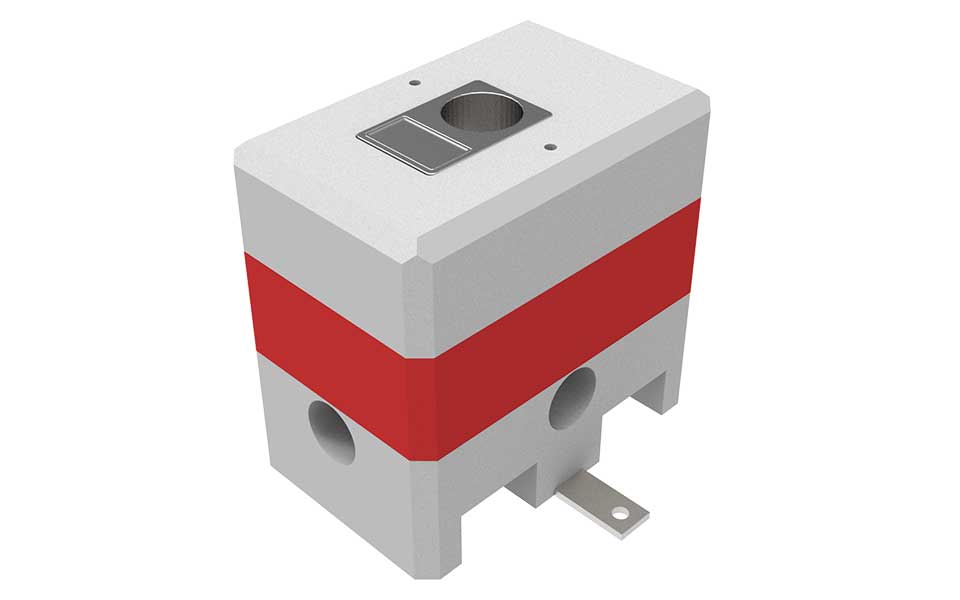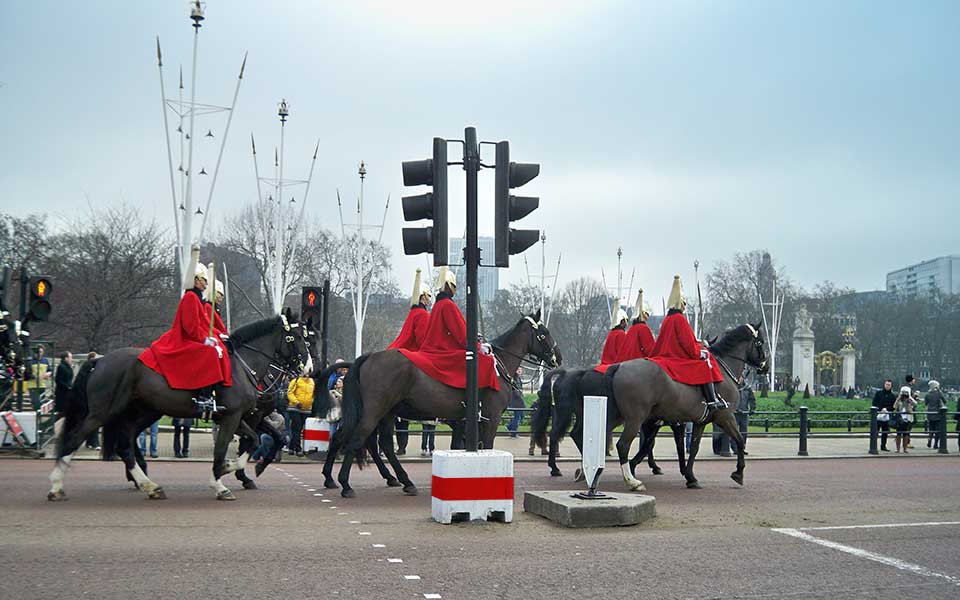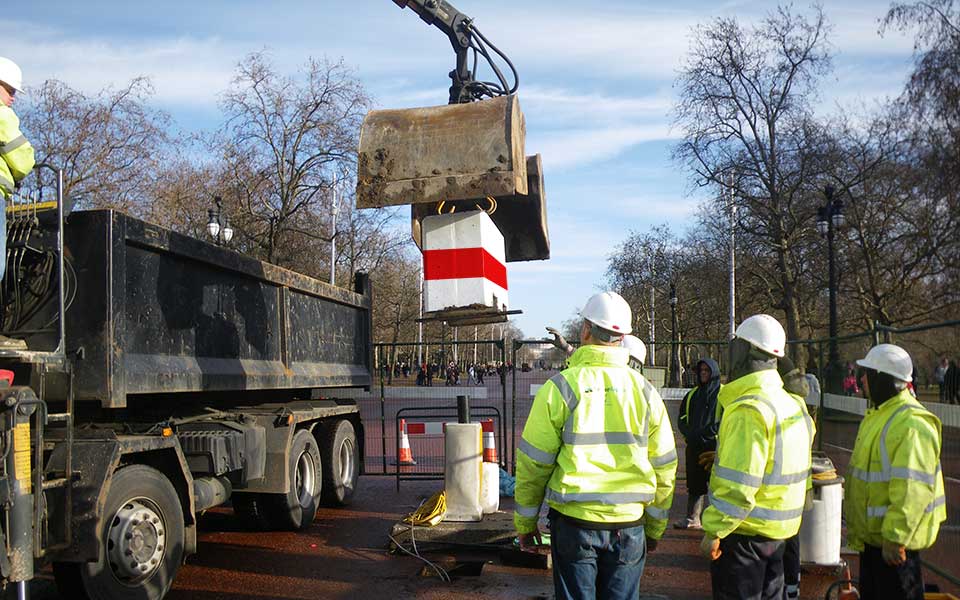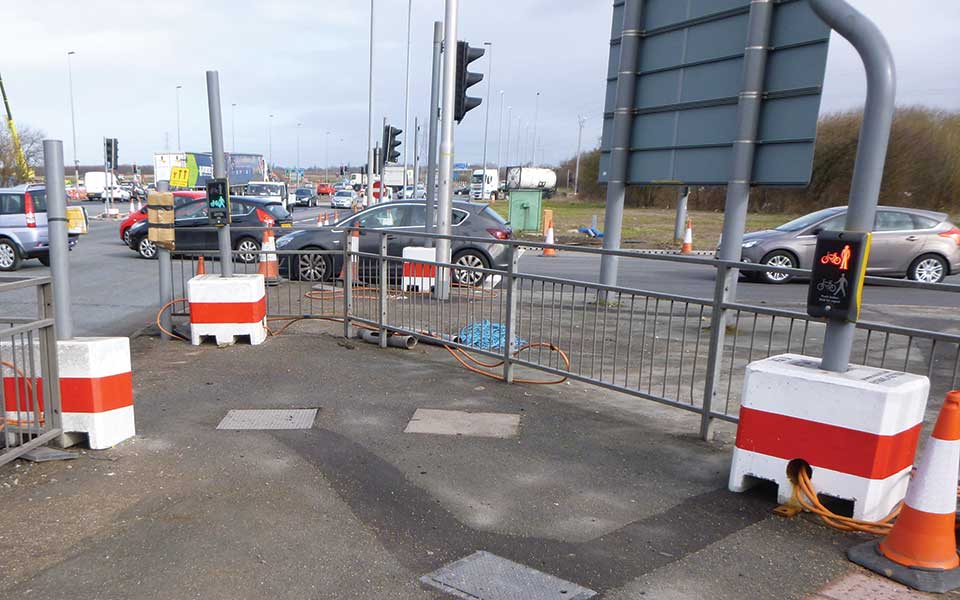 For All Post Installations
NAL Temporary Foundations are highly stable portable bases which secure all types & sizes of illuminated & non-illuminated street furniture during temporary construction works. Posts or columns are locked in position with the Retention Socket ensuring that they cannot be stolen or rotated.
At the end of the project poles are removed and the foundations can be uplifted and stored for future use. Given the versatility of the Retention Socket, this system is ideal for many different applications including temporary traffic signals, signs, lighting, CCTV, speed and vehicle detection cameras, bus stops, power points and site hoarding.
Product Benefits
Highly stable bases designed to EN40
Free design service
Furniture secured with unique Retention Socket System
Certified lifting points / mechanism ensures safe movement
Simple installation and removal of posts and columns
Theft and vandal proof
Easy to store and re-use numerous times