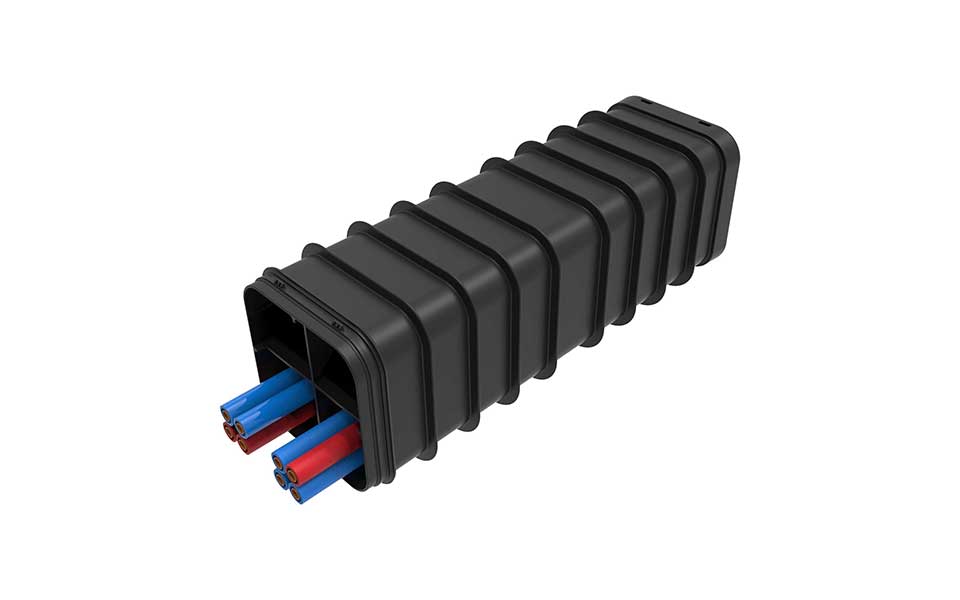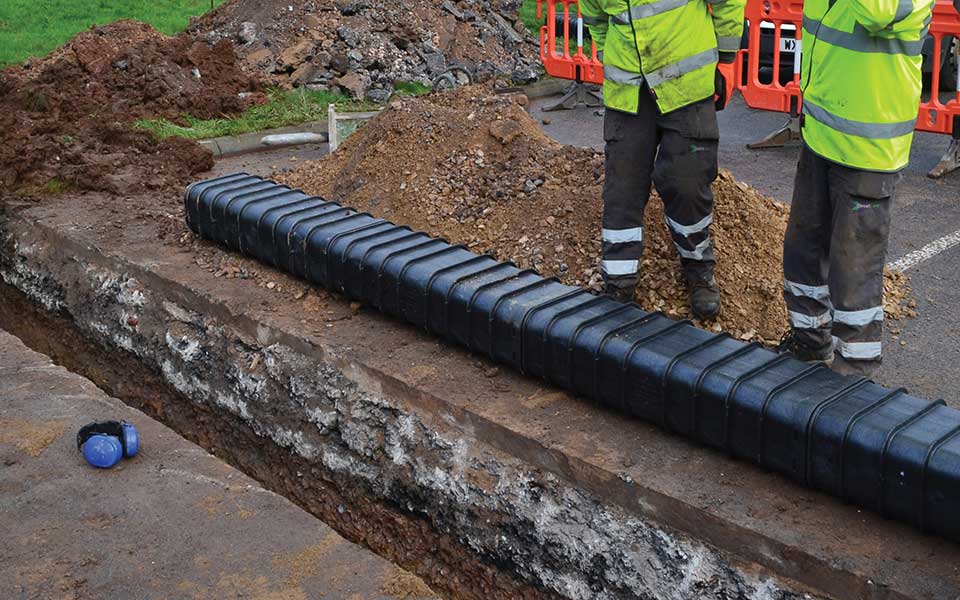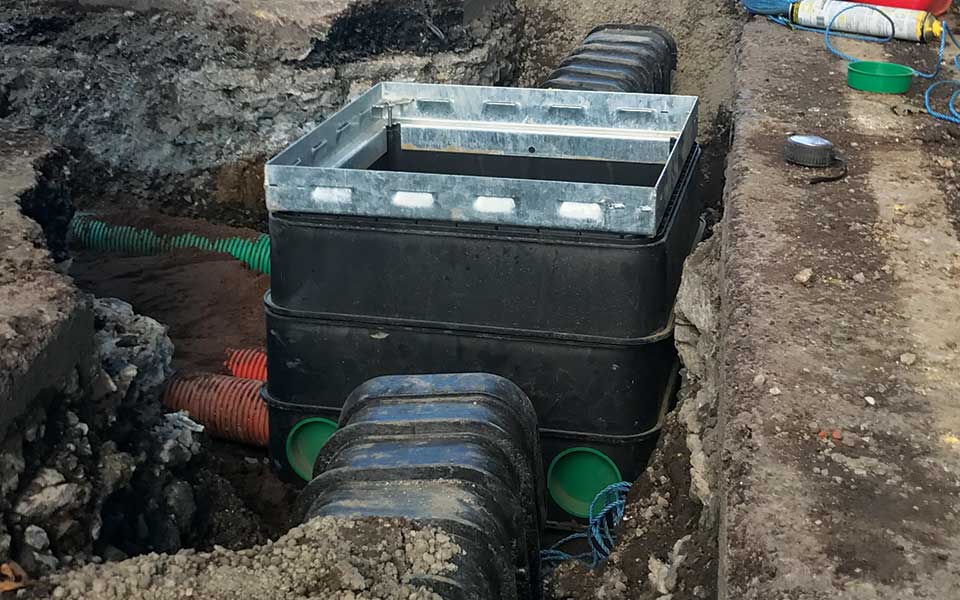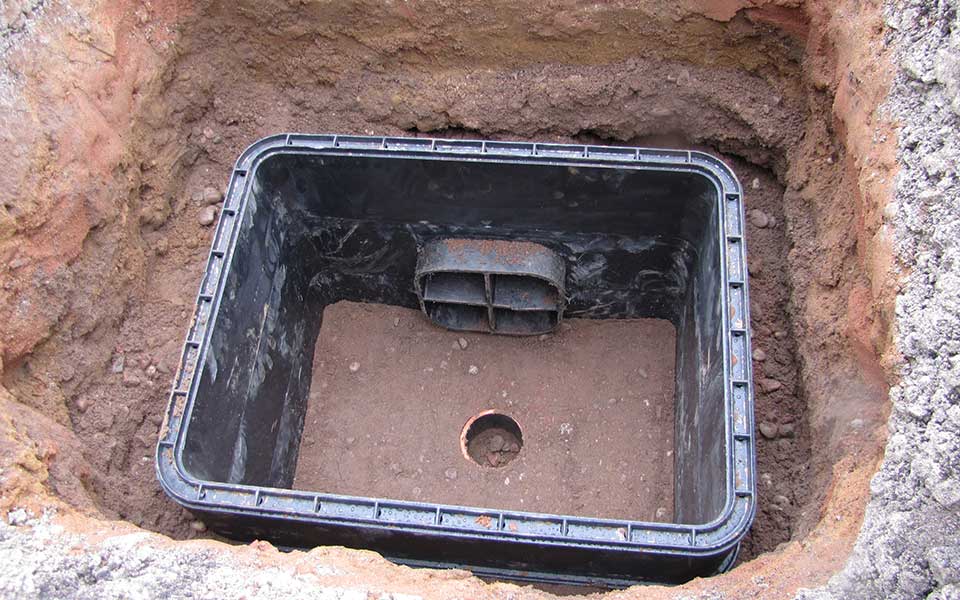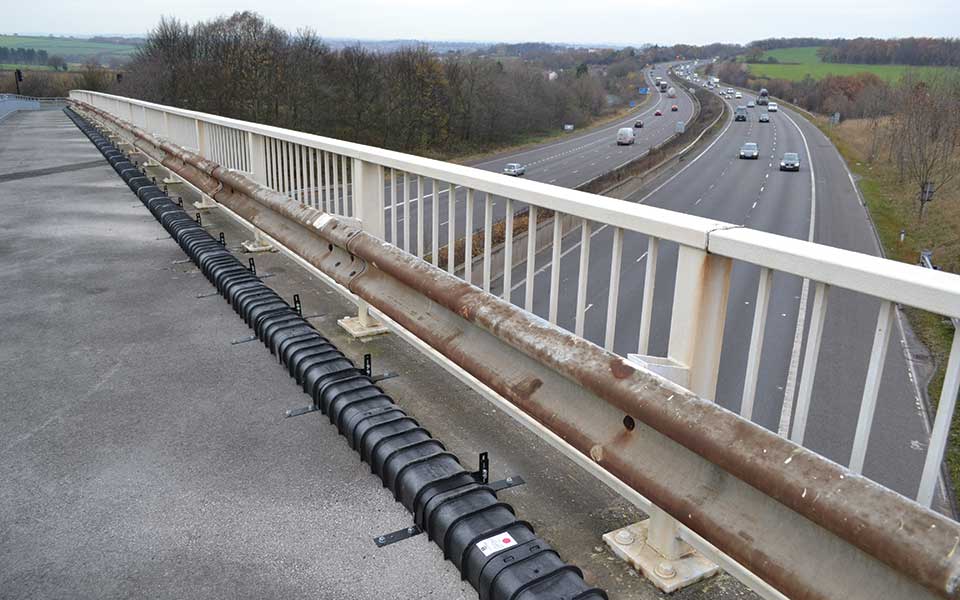 Lightweight, strong, flexible duct system
The MULTIduct™ is a preformed ducting system designed for the installation of service ducts on carriageway crossings, bridges and tunnels. The system is manufactured from nitrogen foamed high density polyethylene, resulting in a rigid duct system which has a high crush resistance and loading strength. This MULTIduct™ system is ideal for surface mounting or areas of restricted depth where traditional ducting is unsuitable. It is manufactured in 2, 4, 6, and 9 way formations and is supplied with a range of accessories which ensures a simple connection with traditional ducting.
MULTIduct has been extensively tested in order to determine the maximum loading on each unit section. These tests demonstrate the suitability of installing MULTIduct™ for road applications at various depths by simulating the highest possible loading, when continuously and point loaded at that depth.
Product Benefits
300mm carriageway installation depth
Available in 2, 4, 6, 9-way duct sections
Lightweight – all sections under 25kg
Wide range of accessories for ease of installation
100% recyclable