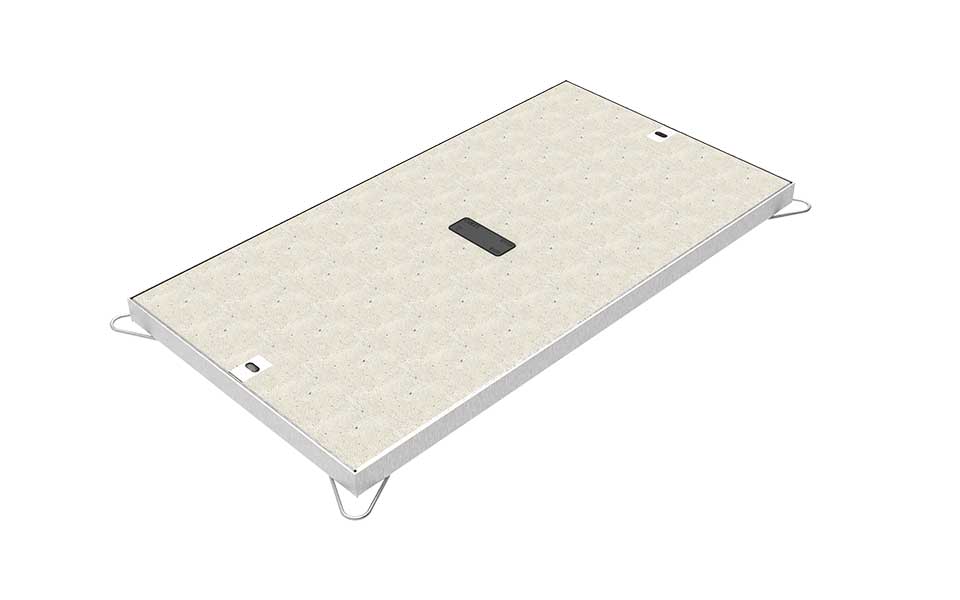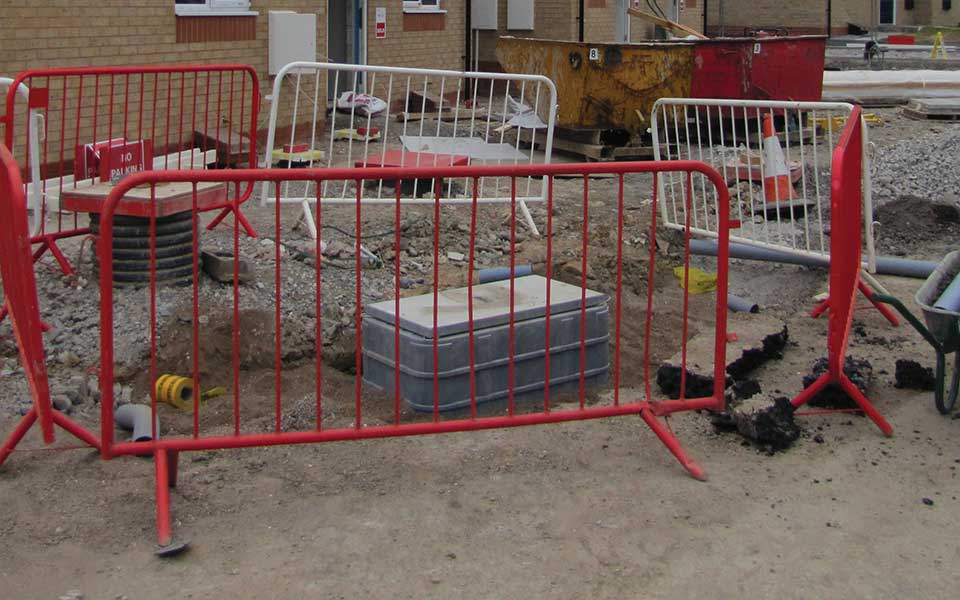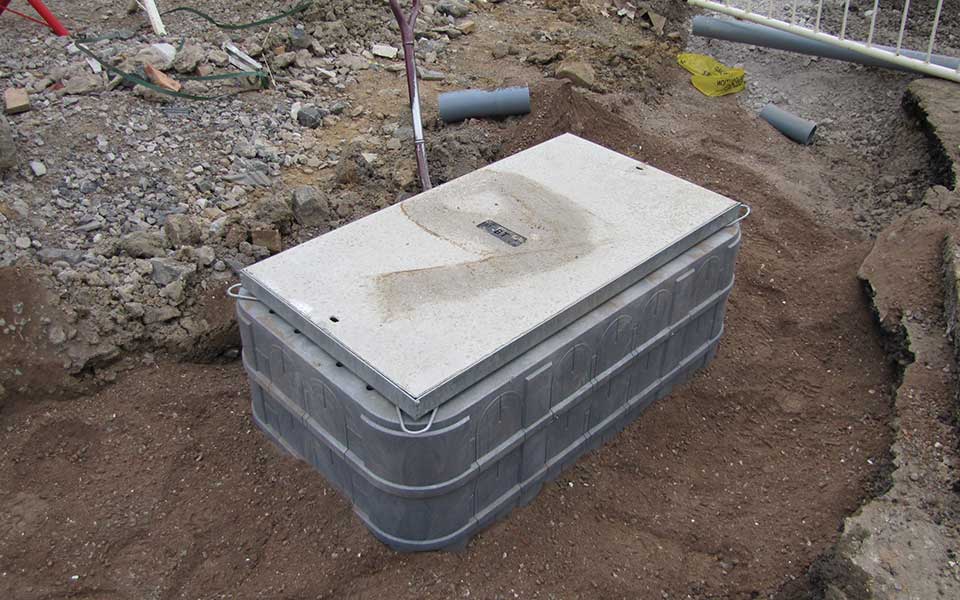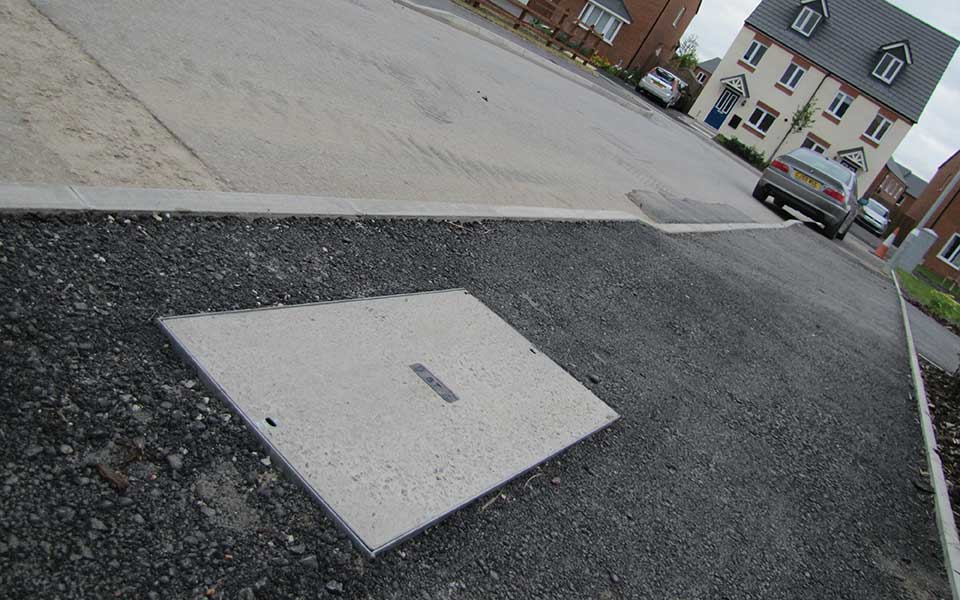 NAL Concrete Infill access covers are certified to EN124 B125 loading and fully approved for use on the BT Openreach network.
The covers are manufactured in galvanised steel, factory filled with reinforced high-strength concrete and badged to customer requirements. They are designed with manual handling safety in mind, featuring tapered sides and centralised lifting keyholes. All steel parts are hot dip galvanised and offer a lifespan in excess of 30 years.  
As well as standard industry sizes, bespoke covers are also available, including locking options and coloured variants. All Concrete Infill covers are suitable for use in footpaths, car parks, grass verges and areas with slow moving traffic including HGV's.
Product Benefits
12.5 tonnes (B125) loading certified to EN124
Tapered sides offer easy slide out removal
Central keyhole position allows safe one person lift
Can be produced in any size
No inherent scrap value thus reducing risk of theft
Bespoke badging/locking
Excellent slip resistance rating
Approved for use on BT Openreach Network