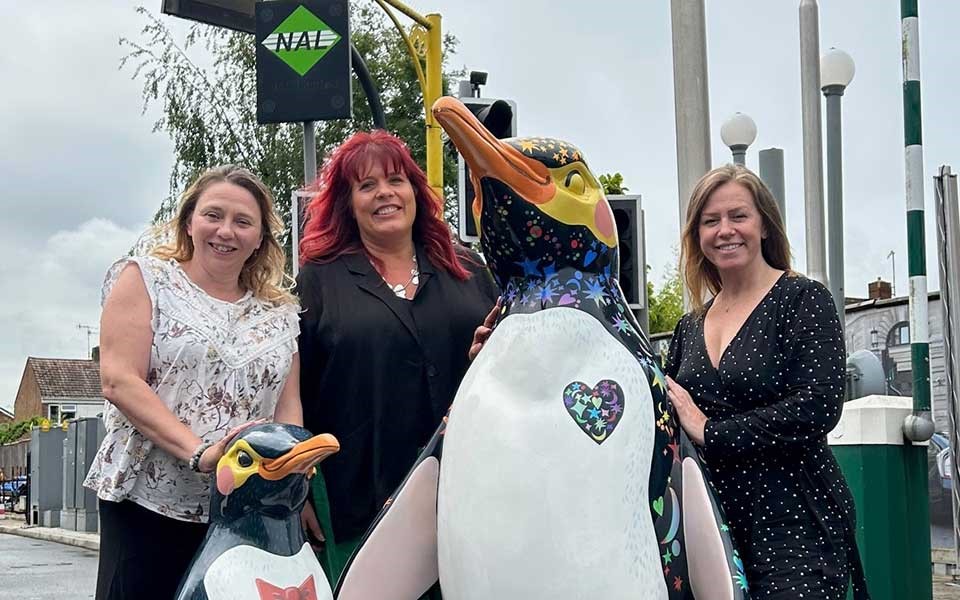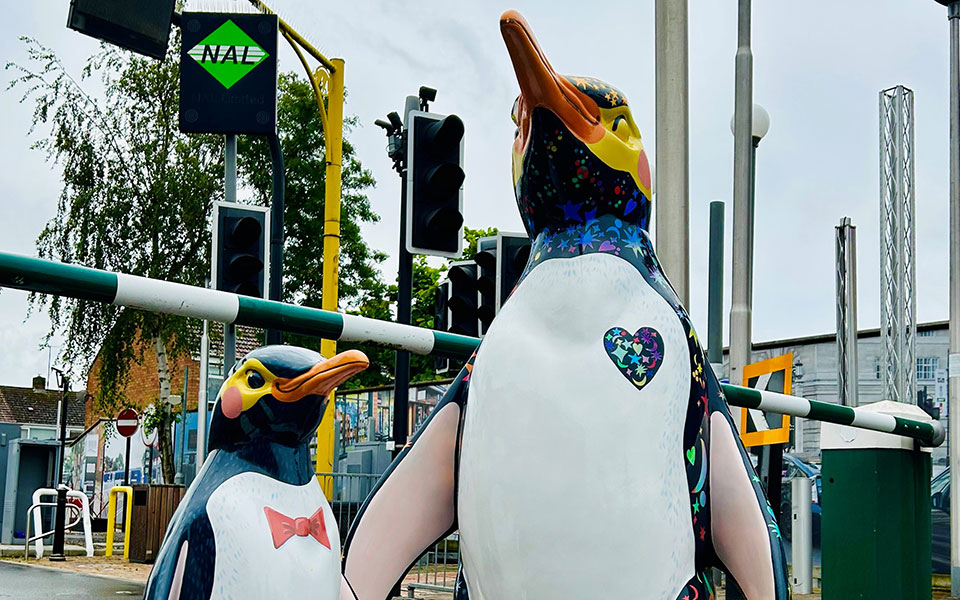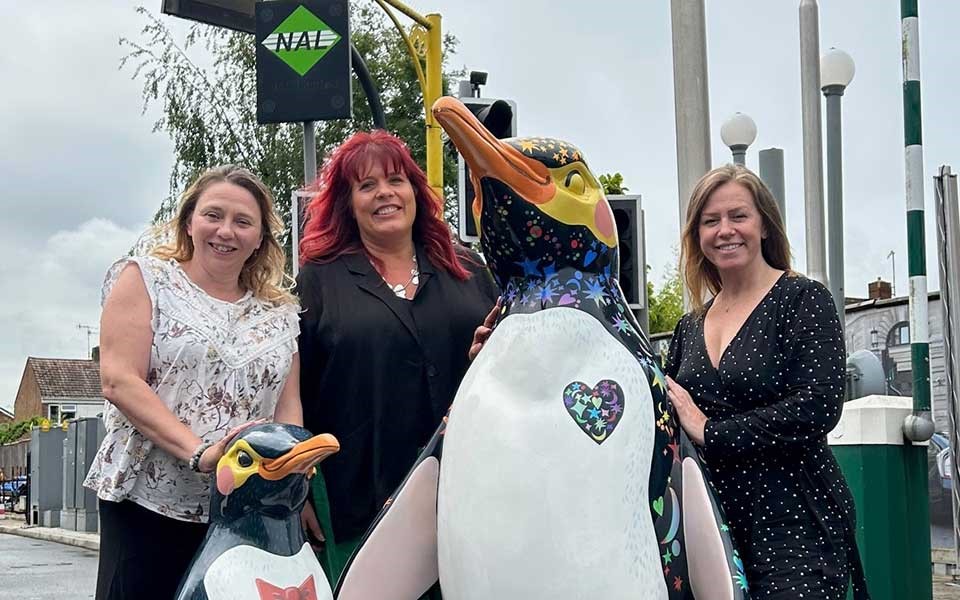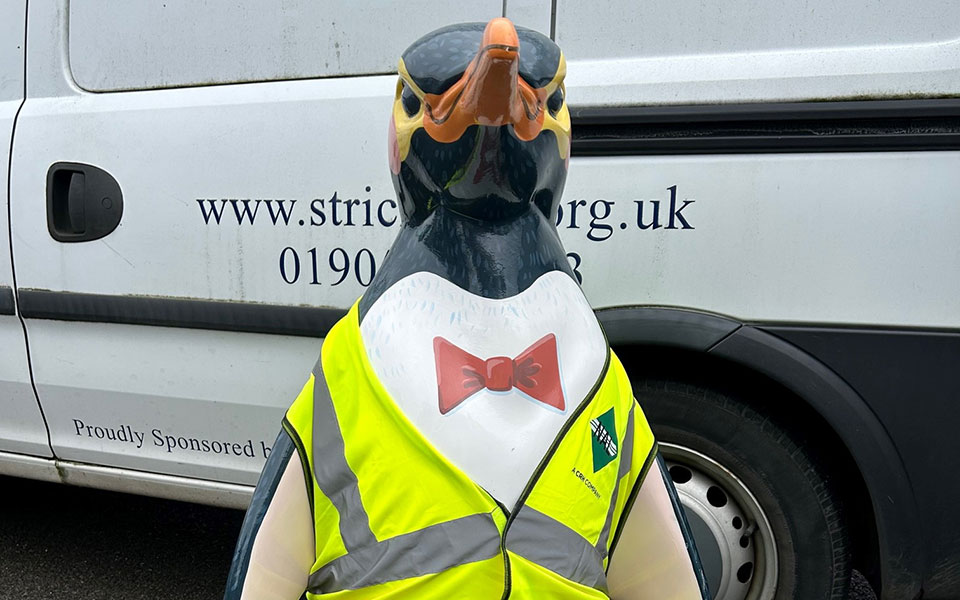 NAL are thrilled to be sponsoring the great Waddle of Worcester, which will see eighty penguins pop up in streets, green spaces and shopping areas for eight weeks from July 2024.
A Wild in Art event, the art trail is being brought to Worcester by St Richard's Hospice in its fortieth year caring for patients and loved ones across the county.
Emma Montgomery, General Manager, at NAL, said: "Over 25 years ago the NAL Retention Socket revolutionised the highways industry both in the UK and abroad, but we're still very much a Worcester-based company. So, we're delighted to support St Richard's Hospice, which does so much for patients and families in our home community."
"Usually, we're supplying our clients with underground infrastructure solutions, so they can install traffic signals, street lighting and EV Chargers, so it makes a lovely change to be supporting the installation of beautiful works of art along Worcester's streets and public spaces."
Sara Matthews, Business Development Manager for St Richard's Hospice, said: "It's wonderful to have the team from NAL on board and we know they'll all be out enjoying the trail with their friends and families next summer.
"We get to meet many of the county's hidden gem businesses through our penguin partnerships and it's been fascinating finding out about NAL's innovative highways solutions which start life right here in Worcester."
Forty large penguins will be designed and decorated by artists from Worcestershire and beyond. Forty baby penguins will be available for adoption by local schools and community groups.  
To find out more, visit www.waddleofworcester.co.uk You can also follow the great Waddle of Worcester on Facebook, Twitter and Instagram